November 4th, 2013
Coastside members George and William showing how its done opener weekend… families and friends were all out and about the various harbors enjoying San Francisco's world renowned crab bounty…  read more in  the forums.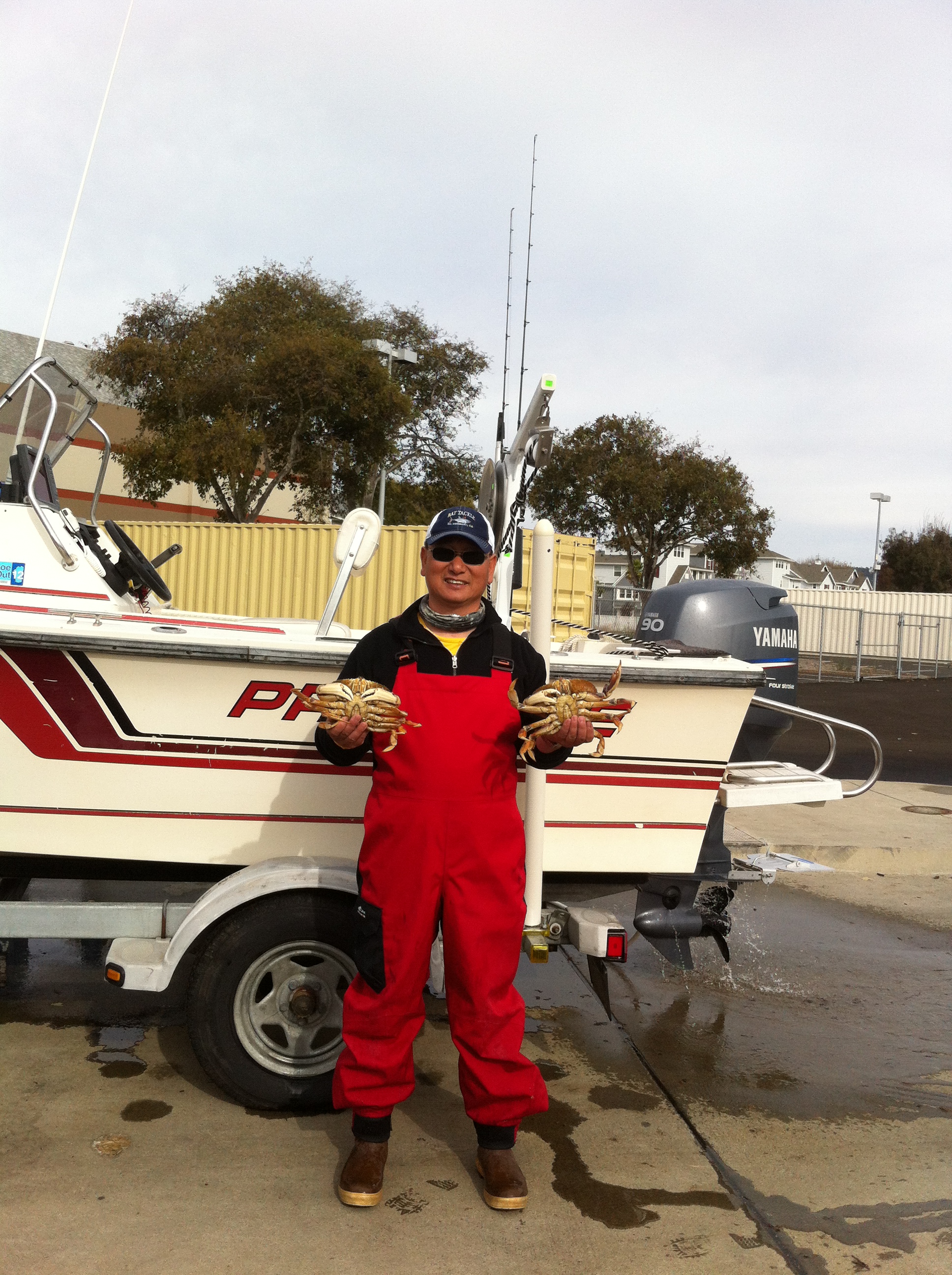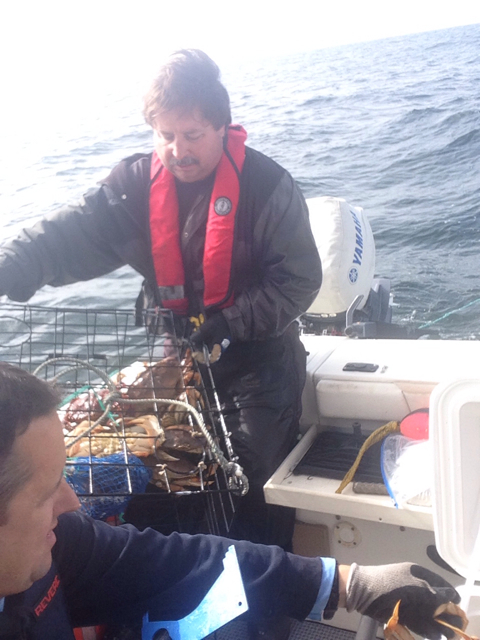 September 2nd, 2013
Check out the reports page for the full report!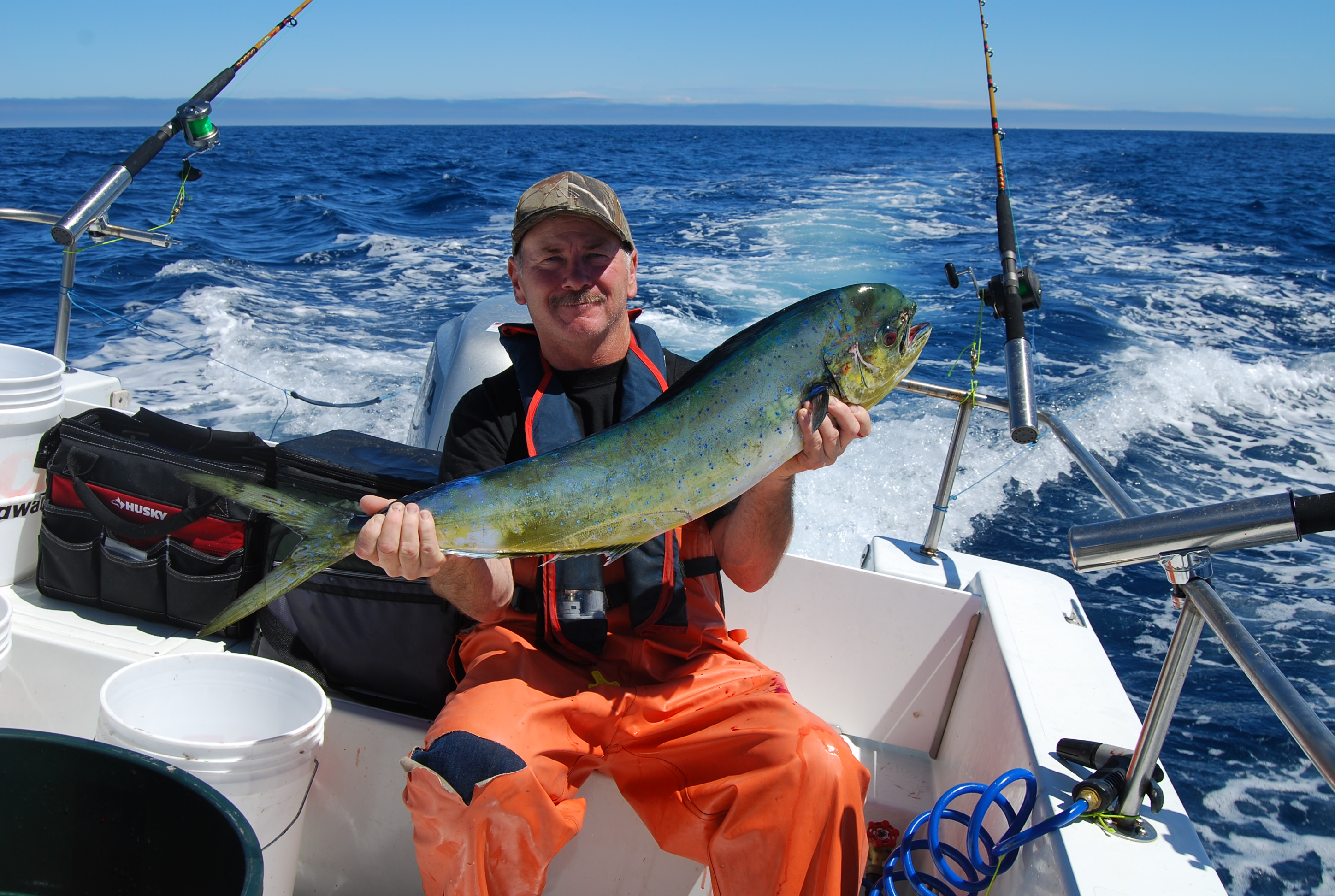 August 22nd, 2013
Dad Mark posts from the SeaDevil:
Wed. Ran to the 601 with my 10 year old son, Dylan, and my good friend Mike, both of which had never been tuna fishing. Fished 3700/12250 for 8 nice grade tuna. The biggest was caught by Dylan weighing in at 26lbs with a solid 20+ pound average. 10 hook ups, double triple, quad and a single, and only dropped 2. Not bad for 2 beginners. I couldn't ask for a better day than to see my son and my buddy both pinned to the rail with reels screaming.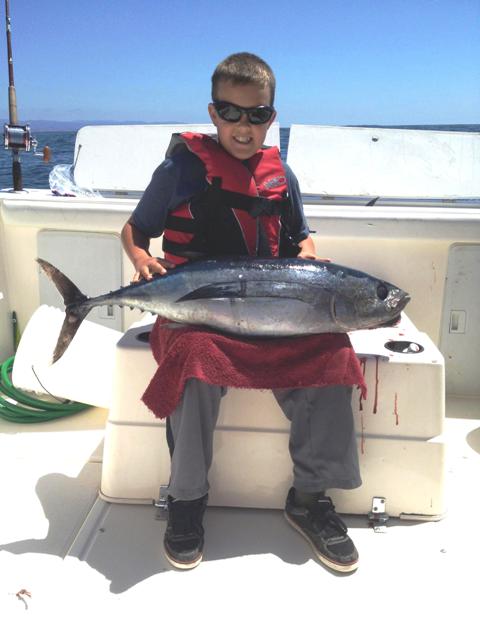 August 9th, 2013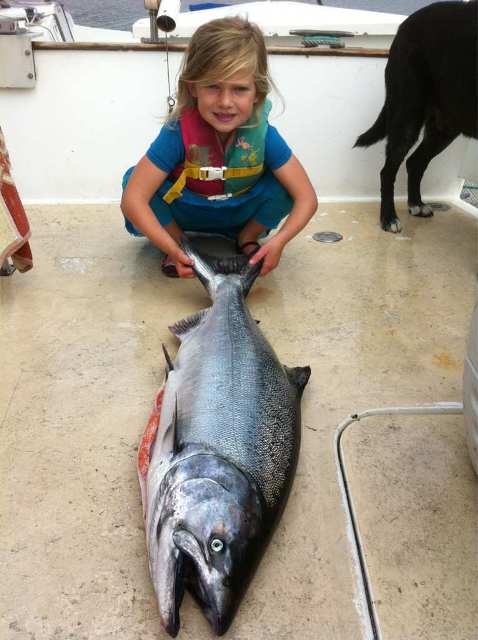 August 9th, 2013
Taking kids fishing…. good times on the Pupule II out of Halfmoon Bay .
June 27th, 2013
Richard posts today that the Discover Angling kids trip was a great success. We had kids from the Sunnyvale Pal group out on the Hulicat for a shallow water rockfish/salmon trip. The kids caught 147 rockfish and 3 lings to about 10#'s. The icing came trolling back to the barn when we caught 3 salmon two of which were silvers that were released. Each kid went home with a bag of fillets and a great big smile. I guess we all went home with big smiles and a feeling of pride and satisfaction.
Tom Mattusch and Jake Carrier (the Hulicat deckhand) were superb and we want to thank them for another great trip. We appreciate their hard work and efforts in making this trip a great success.
We were fortunate to have a group of mentors that were some of the finest that we have had on a trip. The mentors were Mel Kon, Baja Bev Seltzer, Dave Doubledee, William Odum, Bill Doo, and Swiss Joe. We are proud and honored to have had the support from these volunteers.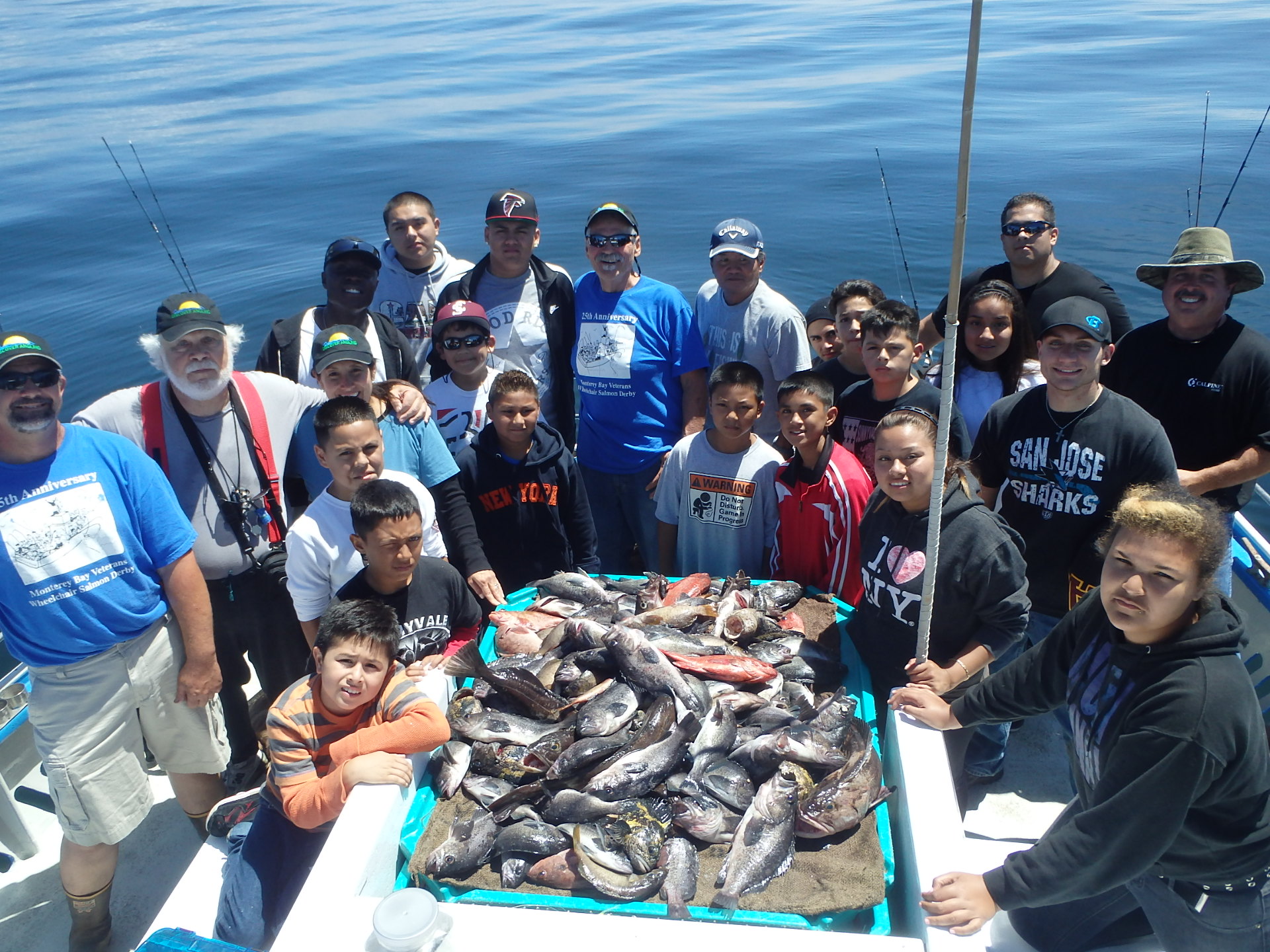 April 1st, 2013
Here we go again.. rain or shine…….. Starts at 4pm Friday and rolls until we can roll no mo'
Pillar Point Harbor Potluck and BBQ
Detiais here: http://forums.coastsidefishingclub.com/showthread.php?35157-2013-COASTSIDE-SALMON-OPENER-PARTY-FRIDAY-April-5th-4pm
Looking forward to seeing you all !!!

February 10th, 2013
Baja Pirates Captains went out to see what is in their fishing grounds and report that things look good for another great season. The weather has improved and the water temperature is ideal for the spring fishing. The great news is that the Yellowtail have now arrived and are hungry.