November 15th, 2012
There was Gangnam Style… this is 44 Tasty Crustaceans in one pot…. HMBJack Style!
November 8th, 2012
Five easy limits pulled on the "Dream Catcher" … with this beast of a crab. 8 1/4 inches wide. Total 12 1/2 and almost 3 lbs cooked. Read Johns full report here
October 30th, 2012
Garrett writes:
Capt. Shim and New Salmon Queen went above and beyond expectations today. From giving us a full day of fishing, to giving the little ones special attention, I would highly recommend this boat. His full report is posted here: http://forums.coastsidefishingclub.com/showthread.php?32910-New-Salmon-Queen-Tues-10-30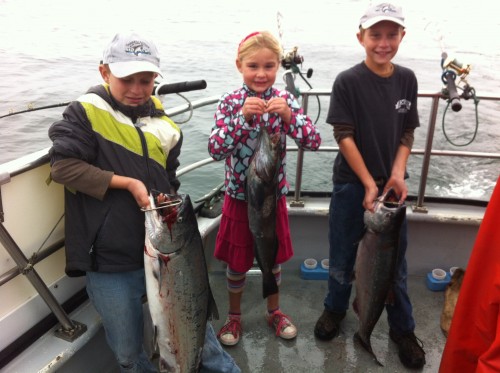 October 21st, 2012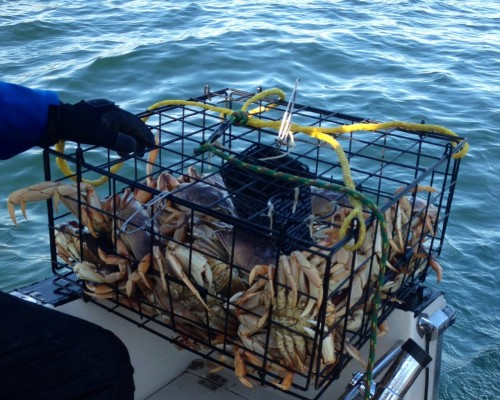 August 19th, 2012
JFB posts: My nephew/ the captains son got his first shot at catching a salmon this year, i know we had better days and wish we brought him out when there were more fish but today was the day for him to catch his first salmon. Last year we took him out earlier in the season around july out of HMB but nothing happened so we took him rock fishing and he got his first Lingcod. But it was great to hear and see a little kid get so pumped up about catching a fish and no one else gets a hit, talk about bragging rights. Anyways he has plenty of years to come to out do his Dad and Uncle but that's what it is all about. Here is his pic hope I have more of these for the years to come. (Now this is what its all about!. Thanks John and Zach!)
August 4th, 2012
July 20th, 2012
This is what school breaks are about… Trolling small white hoochies behind silver dodgers..
Check out the full report with more pictures here:
July 16th, 2012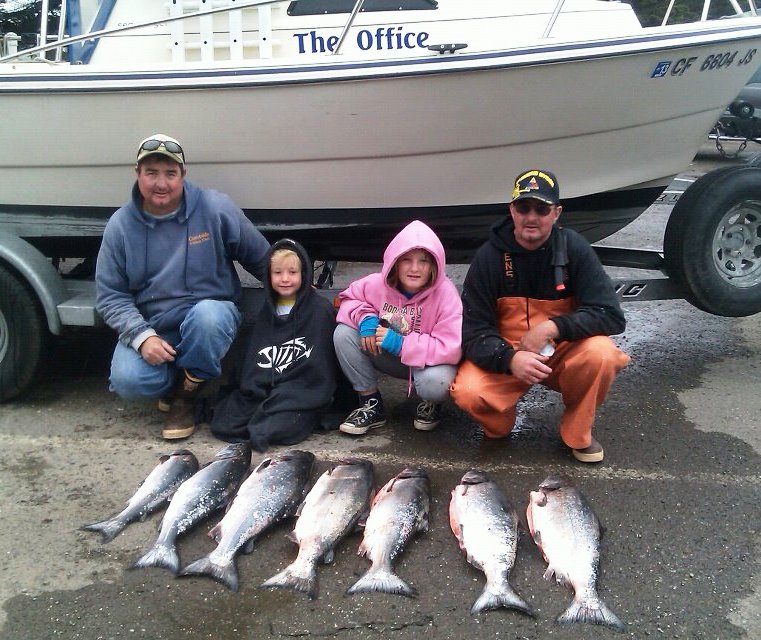 July 13th, 2012
July 5th, 2012
What a way to spend summer break. Allison and Christina scoring limits off Moss Landing July 3rd!