Want to register as a member?  Click Here
---
Lost Password? For members security reasons,  we do not keep or know your passwords. Please use the following link to reset it
https://forums.coastsidefishingclub.com/lost-password/
Problems Posting Pictures?
A common error message seen is:  Your submission could not be processed because the token has expired. The error message uses token as a limit meaning the size limit was exceeded. We don't have any little tokens we pass out to members, just a poorly worded error message written deep inside the forum software.
The most common trouble posting picture thumbnails is the size of the picture. The website has a 2MB picture size limit. Most modern digital cameras produce picture file sizes in excess of 2MB and need to be sized down. Most software applications in use to handle your pictures on your PC will have the capability to reduce the size of the photo to a reasonable size. I would suggest a pixel width of 900 is plenty for a picture and a downsized picture will load faster. Remember that computer monitors can handle only so many pixels and the new style camera outputs are overkill for posting on the web. If you need help downsizing, attach the file to a post on the web help forum (faster) or send the file to the help desk at the email address at the bottom of this page (random turnaround time).
If you wish to post a full size picture(s) in your post, say if it's a extended fishing report, rod building or reel cleaning tutorial etc., the pictures must be hosted at a hosting site such as photobucket.com. See this post forums.coastsidefishingclub.com/showthread.php for a picture hosting posting tutorial.
Renewal Information
Membership is good for a year from the date you first subscribed.
A few days before the your subscriptions is up the site will send you a reminder that your membership is about to expire.  The site will not automatically renew the membership, so simply follow the link it provides to renew it. Paid Subscription Link is Here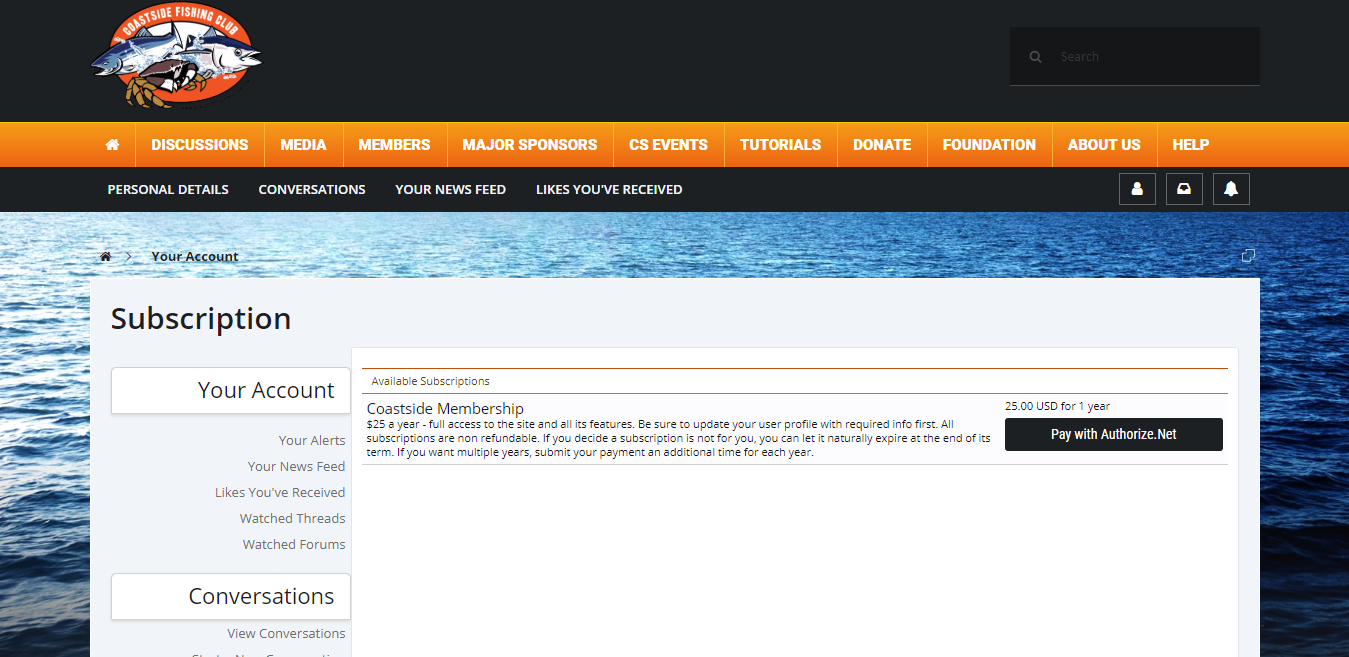 You can view your subscription details anytime. Even if you don't renew the membership on time, all your information will still be saved in the site and available as soon as your subscription is reinstated.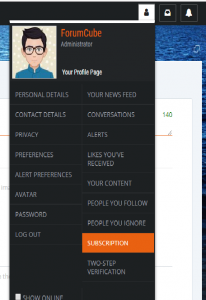 It doesn't recognize my username and password
On January 1st, 2009 we launched a new website; this was a major format change for us and unfortunately requires that everyone re-registers for the website.
---
I registered, but cannot post or see the fishing reports or place an ad in the Classifieds.
We have gone to a true subscription based system.  We are asking for a minimal $25 a year fee to post, view fishing reports and listen to the Coastside Radio Network.
---
I have registered for the new site, how do I upgrade or pay for my membership?
---
I want to sign up as a full privileged Coastside Member, but don't have a credit card.
Unfortunately we no longer process subscriptions via check.
For any other support issues, email

[email protected]
*****Members: Please include your screen name and email used in your account for faster service. Please be advised, the help desk is an all volunteer operation and not manned 24×7. Help emails are checked 1-3 times a day so response times will vary******