June 23rd, 2020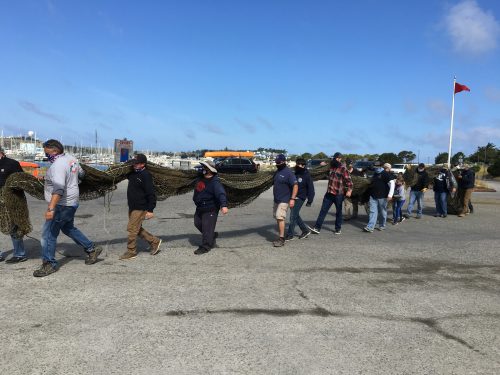 November 3rd, 2017
Like usual the weather for the opener is forecast to be marginal.  When in doubt, don't go.  We do this for fun.
On a positive note the domoic acid levels are acceptable in the Bay Area and a little high in Crescent City.
Here's a link to the test results:
https://www.cdph.ca.gov/Programs/CEH/DFDCS/CDPH%20Document%20Library/FDB/FoodSafetyProgram/DomoicAcid/CrabDA17-18.pdf
Good luck out there and be safe.
Don't forget our Veteran's appreciation crab event on Saturday 11/11 at Pillar Point Harbor.  More info on the "Events" page here:
https://forums.coastsidefishingclub.com/forum/general-forums/coastside-projects-events/752306-veteran-s-crab-day-2017
August 15th, 2017
Registration link is
https://form.jotform.us/72155330284148
WHAT: Join your fellow Coastside Fishing Club friends at the Annual fundraising dinner
WHEN: Saturday, September 23.
WHERE: at the San Mateo Elks Lodge, 229 W. 20th Ave, San Mateo.
HOW MUCH: Dinner for adults is $45 and $30 for kids. Please note this just covers the cost of the catered dinner (we make our money on the raffle and auction items).
Drinks available at the Lodge Cash Bar. (we don't get any of that either 😉
AGENDA:
Doors open at 5:00pm
Dinner at 7:00pm
Silent Auction table closes at 8:00pm
Awards/Comments at 8:00pm
Live Auction at 8:45pm
THANK YOU for your support and dinner registration. The BOD have done an outstanding job putting together the program  with great support from sponsors donating stuff for the baggies, raffle and silent and live auctions.
Make sure you have your credit card handy for purchasing tickets from the wonderful raffle ladies! Many great prizes have been donated.
New canvas bags with the new logo will contain at least $20 in fishing stuff!
Whole tables can be purchased and will receive an additional premium gift (as soon as we finalize what our sponsors are providing we'll tell you what it is ;-).
The New Coastside hats will be available as well as oval and bumper stickers – all with the new logo.
The club will take cash or credit card payments.
This is the Club's MAJOR FUNDRAISER for all its activities supporting the salmon smolt acclimation project and all the Vets and Kids activities.  Please come and support your club.
Please sign up early as we have to notify our caterer a full week before the event with a solid headcount. Sign up now while there are still seats available.
Donations have really stepped up in the last week – our sponsors are really coming through with a full complement of products and gift certificates. There will be lots to spend your money on and support the many projects that your club is doing. We cannot do this without your support.
So sign up and bring your friends.
Registration link is
https://form.jotform.us/72155330284148
May 28th, 2017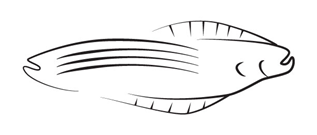 2017 Coastside Fishing Club
OPM Classic
Saturday June 17, 2017
How to Register: We encourage everyone to enter, whether or not a Coastside Fishing Club member. The OPM Classic is open to all licensed California anglers. Entries may be submitted by mail or made online at OPM REGISTRATION. To submit an entry by mail, print the registration application form is available at http://www.coastsidefishingclub.com/OPM/register and follow the instructions.
Each participant must complete and sign his or her own registration application form, which incorporates a Release of Liability form.
IMPORTANT: No registration application will be accepted without a signed Release of Liability (on-line initial acknowledgement). Participants under the age of 18 will need to have the Release of Liability signed on their behalf by their parent or legal guardian.
Cost: The entry fee is $40 per participant age 16 and over. Participants under the age of 16 may register for FREE. Payment must accompany each registration application. If submitting multiple applications by mail, one check may cover all payments.
Complimentary Hat and Food: Coastside's famous Grill Crew will feed all registered participants at the weigh-in. Participants with complete registration applications received by Coastside on or before June 14 will also receive an "OPM Classic", limited edition Coastside hat. Pick-up your hat at the "Club Raffle Table" at the weigh-in.
Prizes: Participants aged 16 and over compete for cash prizes, with the cash going to participants' weighing-in the five heaviest fish. Payout will be as follows: 1st -$1000; 2nd -$500; 3rd -$300; 4th & 5th -$100 each.
Participants under 16 are not eligible for cash prizes, but will compete for special prizes. In addition, the first fifty "under 16" participants to check-in at the "Club Raffle Table" will receive a special gift.
Free Raffle: All participants attending the weigh-in will receive a free raffle ticket. Pick up your raffle ticket at the "Club Raffle Table" no later than 4 pm. The raffle will be held after the weigh-in and winners must be present to win.
Rules
1. Weigh-in is at Oyster Point Marina, So. San Francisco from 3:00 to 4:00 pm.
2. Participants may depart from any port but may not fish inland (above) from the Carquinez Bridge.
3. Participants must be preregistered, including signed Release of Liability, and have their fish to the weighmaster before 4:00 pm.
4. All entered fish will be weighed on a scale chosen by Coastside Fishing Club and observed by the weighmaster or designee.
5. Each derby participant may weigh one fish only, either a California halibut or striped bass.
6. Fish may not be gilled or gutted before weighing, but participants must be willing to allow full inspections including examination of the contents of the gut cavity. All decisions regarding the weight of fish and the validity of entries will be made by the weighmaster whose decisions are final.
7. All fish brought to the weigh-in must have been legally caught by the submitting participant by hook and line on derby day.
8. Each registered participant that paid the $40 entry fee is eligible to win up to one cash prize.
9. In the event of a tie, money for those places will be divided equally among the entrants that are tied.
10. The weighmaster is the final arbiter of alleged rule violations, any of which shall result in disqualification. Doubt as to compliance with the rules will be resolved against the participant without recourse.
11. Participants must comply with all California and federal regulations. At the weigh-in, anglers shall accommodate requests made by or on behalf of the Department of Fish and Wildlife for an examination of fish including weight, dimensions, stomach contents, and removal of otoliths.
12. Coastside Fishing Club reserves the right to amend these rules to address situations not fully addressed herein.
Cancellation: The OPM Classic is subject to cancellation or rescheduling at the sole discretion of Coastside Fishing Club. Participant's sole remedy is a refund of the entry fee. REGISTER HERE
January 1st, 2016
On 12/31 the Commission and the California Department of Fish and Wildlife were notified by the Office of Environmental Health Hazard Assessment that, in consultation with the California Department of Public Health, a determination has been made that Dungeness and rock crab caught on the mainland coast south of 35° 40′ N Latitude (near Piedras Blancas Light Station in San Luis Obispo County) no longer poses a significant human health risk from high levels of domoic acid and that the fisheries should be opened in a manner consistent with emergency regulations (adopted in November).
For details about what portion of the recreational and commercial fisheries are open effective today, see https://cdfgnews.wordpress.com/2015/12/31/commercial-and-recreational-rock-crab-and-recreational-dungeness-crab-fisheries-open-in-southern-portion-of-the-state/.
September 8th, 2015
Check out the: Report Here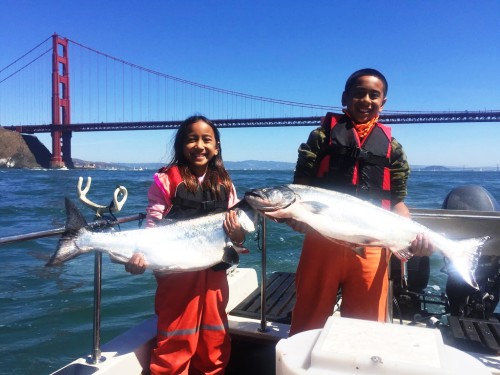 September 1st, 2015
Coastside is a community of recreational fishermen. We are more than just a website. We are active, conservation minded volunteers sharing in the common goal of improving California's fishery. Coastside is also politically active towards these same goals. We balance this with events that teach responsible use of our resources. Kids derbies, veterans fishing days and similar functions are held throughout the year; both for our membership and the public to participate in.
Please join us in our mission by becoming a fully fledged member. You may also donate to Coastside by clicking on the [Donations] link above.
Click here to subscribe to Coastside. This will give you full access including fishing reports. We also allow limited access to registered users. Click Here to register.
2020 Coastside Swap Meet
WHEN: SUNDAY MARCH 01 2020 – 8AM-3PM
WHERE: UPPER LOT PILLAR POINT HARBOR, HALF MOON BAY, CA.
DUST OFF ALL THAT UNUSED FISHING, BOATING, AND SPORTING GEAR, BRING IT DOWN TO PILLAR POINT HARBOR FOR A FUN DAY OF HORSE TRADING AND STORY TELLING.
BURGERS AND DOGS WILL BE SUPPLIED FOR LUNCH, BY THE GRILL CREW.
FREE SPACE FOR CLUB MEMBERS……….. $25 FOR NON-MEMBERS
CHECK FORUMS FOR POSSIBLE RAIN-OUT DATE AND FURTHER UPDATES.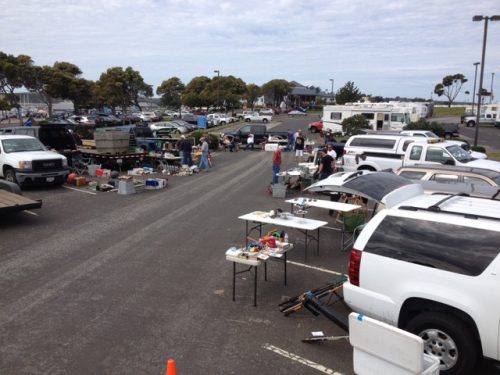 2019 FALL COASTSIDE DAY AT OUTDOOR PRO SHOP

~ NO SALES TAX ~
~ 10% OFF ALL CRAB GEAR ~
~ FREE BBQ MEAL W/ PURCHASE! ~
SATURDAY OCTOBER 19TH 9AM – 6PM
ADDRESS: 412 HOUSER ST COTATI CA 94931
Now is the time to save big and gear up for the upcoming Crab and Rockfish seasons! We will be offering a huge selection of pre-assembled crab pots rigged by our expert staff as well as additional deals you will have to check out in-store!

The Coastside Grill Team will be on the BBQ from 11:30-1:30 to provide you with top-notch food!
WE LOOK FORWARD TO SEEING EVERYONE AND THANK YOU AGAIN FOR YOUR CONTINUED BUSINESS WITH OUTDOOR PRO SHOP! *For Online Discounts Use code: 10CRAB2019
NOTES/DISLCAIMERS:
LEAD BALLS WILL NOT BE DISCOUNTED FURTHER THAN NO SALES TAX 10% OFF DISCOUNT CANNOT BE APPLIED TO ALREADY MARKED DOWN INVENTORY.
November 4th, 2013
Coastside members George and William showing how its done opener weekend… families and friends were all out and about the various harbors enjoying San Francisco's world renowned crab bounty…  read more in  the forums.