Join us for the exciting Coastside Fishing Club swap meet! Upgrade your gear and stock up on all the essential fishing equipment you need for your next big catch. With a huge selection of rods, reels, lures, hooks, line, nets, tackle boxes, bait, waders, and much more, you won't want to miss this opportunity to save big. Get rid of or get your new favorite fishing gear! Don't let this chance slip away, come and join the fun with other passionate fishing enthusiasts on Saturday March 18th 7am-Noon
Time to clean out those garages, sheds and basements. Bring all your old gear down to the 2023 Coastside Fishing Club Swap Meet.
Bring those rods, reels, plugs, flashers, gaffs, line, jigs, swim baits, tuna gear, salmon gear, rockfish gear, boat gear, electronics, memorabilia, outdoor gear, foul weather gear, safety gear, traps, line, floats, or anything else you can think of.
Coastside Fishing Club Swap Meet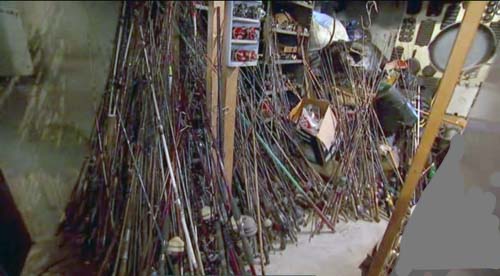 Free for members, $25 for non members. Grill Crew will be onsite.
Time 7am-3pm
Date Saturday, March 11th
*Rain Alternative March 18th
Location Pillar Point Upper Parking lot (southernmost lot)
Grill Crew providing lunch ~ Noon
Come for the company, leave with a bunch of gear.