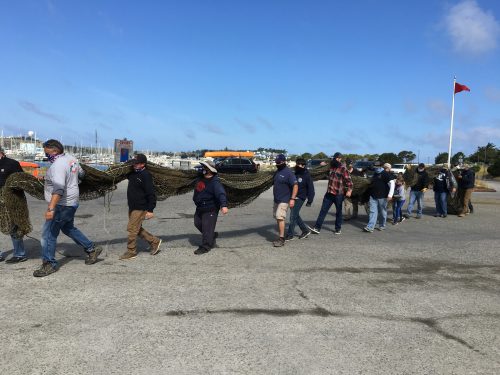 Coastside Fishing Club is a community of recreational fishermen.  We are more than just a website, we are group of individuals that share in the common goal of improving the fishery, sharing our knowledge with the younger generations, and being more conservation minded to help preserve our resources, like salmon smolt, for future generations to enjoy.
Our activities include annual derbies, annual dinner, Veterans events and kids fishing events. We acclimate 750,000 salmon smolt annually in our net pens in Pillar Point harbor and other local conservation measures. We have given science study grants to graduate fishery departments to study important recreational angling science related policies.
We are also active politically, fighting for better fisheries management policies based on the best available science and advocating for recreational anglers at the state and national level. We have lead the fight for science based seasons and for science based closures when necessary.
We are active members, with the American Sportfishing Association and other angling and fishery related groups, in the Partnership for a Sustainable Ocean. Members of our Board Of Directors include Marc Gorelnik, currently sitting on the Pacific Fishery Management Council, and others who are active in state and federal fishery issues.