Coastside is a community of recreational fishermen. We are more than just a website. We are active, conservation minded volunteers sharing in the common goal of improving California's fishery. Coastside is also politically active towards these same goals. We balance this with events that teach responsible use of our resources. Kids derbies, veterans fishing days and similar functions are held throughout the year; both for our membership and the public to participate in.
Please join us in our mission by becoming a fully fledged member. You may also donate to Coastside by clicking on the [Donations] link above.
Click here to subscribe to Coastside. This will give you full access including fishing reports. We also allow limited access to registered users. Click Here to register.
2020 Coastside Swap Meet
WHEN: SUNDAY MARCH 01 2020 – 8AM-3PM
WHERE: UPPER LOT PILLAR POINT HARBOR, HALF MOON BAY, CA.
DUST OFF ALL THAT UNUSED FISHING, BOATING, AND SPORTING GEAR, BRING IT DOWN TO PILLAR POINT HARBOR FOR A FUN DAY OF HORSE TRADING AND STORY TELLING.
BURGERS AND DOGS WILL BE SUPPLIED FOR LUNCH, BY THE GRILL CREW.
FREE SPACE FOR CLUB MEMBERS……….. $25 FOR NON-MEMBERS
CHECK FORUMS FOR POSSIBLE RAIN-OUT DATE AND FURTHER UPDATES.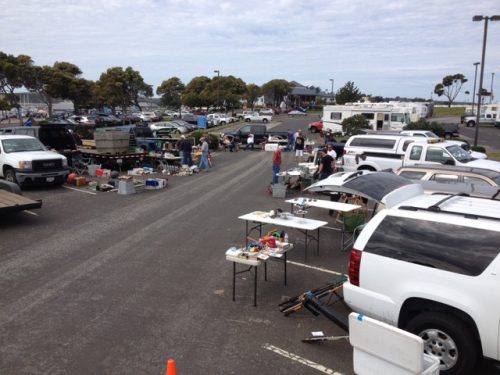 2019 FALL COASTSIDE DAY AT OUTDOOR PRO SHOP

~ NO SALES TAX ~
~ 10% OFF ALL CRAB GEAR ~
~ FREE BBQ MEAL W/ PURCHASE! ~
SATURDAY OCTOBER 19TH 9AM – 6PM
ADDRESS: 412 HOUSER ST COTATI CA 94931
Now is the time to save big and gear up for the upcoming Crab and Rockfish seasons! We will be offering a huge selection of pre-assembled crab pots rigged by our expert staff as well as additional deals you will have to check out in-store!

The Coastside Grill Team will be on the BBQ from 11:30-1:30 to provide you with top-notch food!
WE LOOK FORWARD TO SEEING EVERYONE AND THANK YOU AGAIN FOR YOUR CONTINUED BUSINESS WITH OUTDOOR PRO SHOP! *For Online Discounts Use code: 10CRAB2019
NOTES/DISLCAIMERS:
LEAD BALLS WILL NOT BE DISCOUNTED FURTHER THAN NO SALES TAX 10% OFF DISCOUNT CANNOT BE APPLIED TO ALREADY MARKED DOWN INVENTORY.